Buy Bubble Gum Autoflower Seeds USA

The Best Bubble Gum Autoflower Seeds
Buy the best Bubble Gum Autoflower seeds to grow for the ultimate crop of sweet cannabis. Fast low-key shipping to all 50 states of the US. We have sourced the best Bubble Gum Autoflower seeds for sale from our trusted marijuana seedbanks—ILGM, Homegrown, Seedsman, and Crop King.

Bubble Gum Autoflower Strain Description
Meet Bubble Gum Autoflower, a magical strain that takes you on a whimsical journey with its bright bouquet of fruity and floral aromas. The buds of this enchanting strain dazzle the eye with their vibrant palette of rich purples, eye-catching oranges, and luscious greens blanketed by a frosty layer of trichomes. Possessing a moderate THC content up to 19%, Bubble Gum Autoflower delivers a well-rounded experience that will certainly pique the interest of even the most seasoned cannabis connoisseurs. Upon use, this strain strikes with a burst of uplifting euphoria, which smoothly transitions into a profound sense of relaxation and tranquility, making it the perfect companion for a chill evening or a creative brainstorming session.
Featured in:
🔰Best Easy-Grow Weed Strains for Beginners
🌳Best Sativa-Indica Hybrid Strains to Grow
☔Best Mold-Mildew Resistant Strains to Grow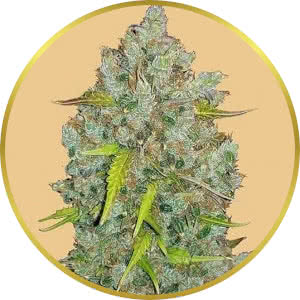 Bubble Gum Autoflower Origin and Genetics
The Bubble Gum Autoflower is a hybrid with a lineage steeped in prestige and cannabis history. It is the prodigy of two highly esteemed strains: the classic Bubble Gum renowned for its sweet, candy-like aroma, and Ruderalis, known for its autoflowering properties. The Bubble Gum strain traces its roots back to the Indiana breeders of the 1970s, before it made its way to the Netherlands where it was refined and perfected. The infusion of Ruderalis genetics not only imbued this strain with the convenient autoflowering characteristic but also introduced a touch of resilience, making it a noteworthy contributor to the evolution of modern cannabis strains.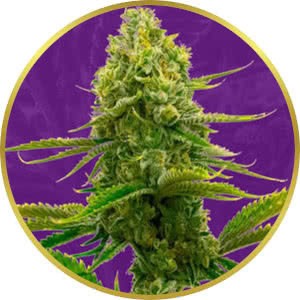 How to Grow Bubble Gum Autoflower
Cultivating Bubble Gum Autoflower seeds is a delight even for beginners, thanks to the strain's adaptability and low-maintenance nature. This strain thrives in both indoor and outdoor settings, but a Mediterranean-like climate is optimal for its growth. When it comes to nutrition, it demands standard feeding, but with a slight inclination towards higher levels of phosphorus during the flowering stage. This strain boasts a quick growth cycle, with harvest time typically landing around 10–14 weeks from germination. As for the yield, growers can expect a bountiful harvest, with indoor yields reaching up to 400–500 grams per square meter and outdoor yields up to 400 grams per plant, making it a highly rewarding strain to grow.
Strain Specifications
| | |
| --- | --- |
| Aroma / Flavor | Berry, Earthy, Fruity, Sweet |
| Brand | Crop King, Homegrown, ILGM, Seedsman, Fast Buds |
| CBD Content | Low |
| Difficulty | Easy |
| Flowering Time | 7–10 weeks |
| Flowering Type | Autoflower |
| Genetics | Ruderalis, Bubble Gum |
| Grows Best | Indoors, Outdoors, Greenhouse, Dry Climates, Warm Climates |
| Harvest Month | All Year |
| Height | Compact |
| Medical Use | Yes |
| Price Range | $65–$89 |
| Seed Sex | Feminized |
| THC Content | Up to 19% |
| Variety | 50% Indica, 50% Sativa |
| Yield | 400–500 g/m2 |