Welcome to the new Abundant Life Seeds Catalog. We are collectors of top breed and specialty seeds from around the world.
A great deal of work lies ahead to increase our seed inventories. Our goal is to maintain a vast collection of seeds to save, share, and grow.
In this catalog, you'll notice that we now offer only marijuana seeds. The new Abundant Life Seeds is made by cannabis growers from the US, part of a community that is passionate about growing, breeding, and sharing the cannabis plant. We think you'll enjoy the many new seed varieties that we have to offer. These varieties come to us from some of the finest organic regular, feminized, and autoflowering seed breeders in the world, and the quality represents the best of the best.
We pledge that we'll make every effort for Abundant Life Seeds to grow into the company that you want it to be with your continued support. Just as many seed banks have developed their own image, character, and product line based on what their customers support, so should Abundant Life Seeds.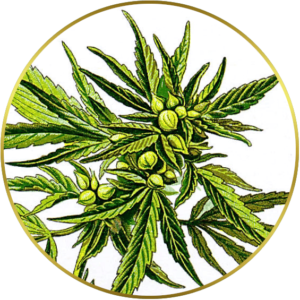 Seed & Strain Information
At Abundant Life Seeds, we are protecting the genetic diversity of popular, rare, and specialty marijuana strains. Our goal is to recommend the most suitable varieties for the use cases of medical/recreational cannabis users, seed collectors, and cultivators worldwide.
Location and Climate
Abundant Life's new research farm is located in the State of Hawaii, on the Big Island. Our special varieties develop in a high humidity climate with a subtropical growing season that allows for cultivation all throughout the year. We are also collaborating with farms in Oregon, California, Michigan, and Colorado.
Germination Standards
Abundant Life has established germination and cultivation standards that are higher than those of the Federal Seed Act. Abundant Life only offers the best selling cannabis seed strains from top breeders. Extensive testing each year at Abundant Life's research farm grows and evaluates a wide range of seed varieties, so you can trust that every seed variety in the Abundant Life Seeds Catalog has passed our stringent requirements. We have our own breeding program, and we collaborate with several other farms, seed banks, and breeders to develop and promote cannabis genetics specifically for the home gardener and market grower.
Days To Maturity
Abundant Life strain descriptions list the flowering time—estimating the days to maturity starting from the first day of bloom cycle. Indoor growers initiate bloom cycle by limiting light hours, typically 12 hours on/12 hours off, until the plants are ready to harvest.
We also provide the harvest month, based on the northern hemisphere's growing season, for helping outdoors growers find the most suitable varieties to grow in their area.
Yield
Abundant Life strain descriptions include the yield or estimated harvest weight of a variety. Indoor yield is typically noted as g/m2 (grams per square meter), while outdoor yield is noted per plant. Please understand these figures are estimates that vary with different cultivation techniques and growing environments.
Safe Seed Pledge
We pledge that we will not knowingly buy, sell or recommend genetically engineered seeds or plants. We wish to support agricultural progress that leads to natural breeds, healthier soils, genetically diverse agricultural ecosystems, and ultimately people and communities.
Shipment Options
Our partners ship seeds to all 50 states of the US. They provide affordable stealth shipping options to send your package discreetly via postal mail. Orders typically arrive to your address in just a few days.
International Orders
Almost every country in the world can receive marijuana seeds in the mail, including the United States of America. However, there are some restrictions for certain countries put in place by our partners. Check each vendor's website for detailed information pertaining to shipping. We strive to provide updated information regarding delivery of marijuana seeds to your country.