Shortlist of the ten best fast-flowering weed strains to grow. The fastest growing strains of marijuana. For sale as feminized seeds. Fast USA shipping.

Fast-flowering strains are bred to complete their seed-to-harvest life-cycle as quickly as possible. Growers love these speedy weed strains for getting in a good harvest without waiting long. Our list highlights the top ten best fast-flowering strains to grow right now.
---
1. Hindu Kush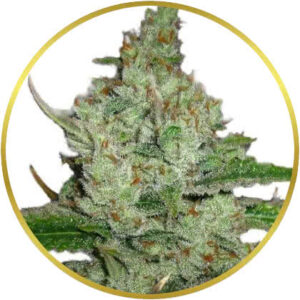 Meet Hindu Kush, an immaculate pure Indica strain, bringing a spiritual vibe straight from the heart of the Hindu Kush mountain range. Famous for its resinous buds and sedating high, this strain flowers in just about 6 to 7 weeks. Its soothing effects will wrap you in a warm blanket of tranquility, while the earthy, sandalwood aroma will charm your senses. For those seeking relief from stress and pain, Hindu Kush is your mystical mountainous miracle!
---
2. Super Skunk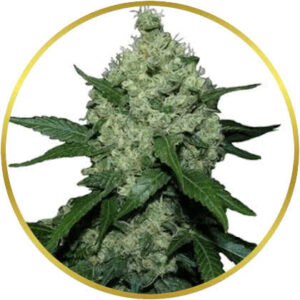 Super Skunk, a winning combination of Skunk #1 and Afghani genetics, is as bold and in-your-face as it gets! It's not just the name that packs a punch; this hybrid strain completes its flowering cycle in a lightning-fast 6 to 8 weeks. Super Skunk delivers a bold mix of sweet, skunky flavors and strong, relaxing effects, making it the perfect partner for unwinding after a long day. You won't be able to resist its skunky charm!
---
3. Northern Lights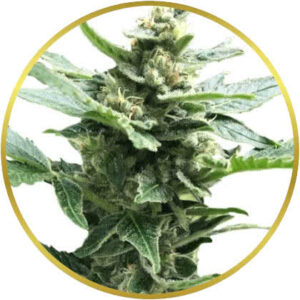 An all-time favorite, Northern Lights is a legendary Indica strain that has captivated cannabis enthusiasts for decades. A quick bloomer, it wraps up its flowering cycle in just 6 to 9 weeks. Offering a piney, sweet flavor profile and deeply soothing effects, it's your ultimate tool for relaxation. Whether you're a newbie or a seasoned grower, the ease and speed of growing Northern Lights will make you fall in love all over again!
---
4. Cherry Pie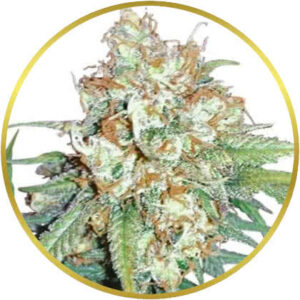 Cherry Pie is a hybrid strain that's as delightful as its namesake dessert! Known for its speedy flowering time of 7 to 8 weeks, this strain brings a delicious blend of sweet, tart cherry flavors and an earthy undertone. With effects that strike a balance between cerebral euphoria and physical relaxation, Cherry Pie is perfect for creative endeavors or for anyone needing relief from anxiety or stress. Don't miss this sweet slice of growing joy!
---
5. Chemdawg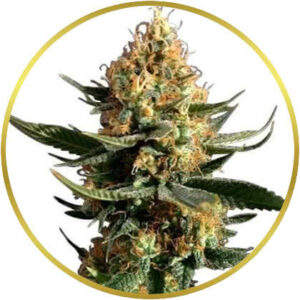 For growers in search of something potent and fast, Chemdawg is an absolute must-try. A hybrid strain with mysterious origins, it flowers in about 7 to 9 weeks. Expect an explosive mix of diesel and earthy notes when it comes to aroma, but it's the potent, cerebral high that truly defines Chemdawg. Its well-balanced effects make it a choice pick for social gatherings or creative pursuits, keeping you energized and inspired.
---
6. Purple Punch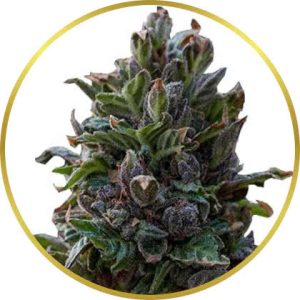 Featuring a speedy flowering period of 7 to 9 weeks, Purple Punch comes to the party dressed in vibrant hues and dripping with resin. Its Indica-dominant effects provide a calming high, perfect for a quiet evening of relaxation. With flavors reminiscent of a fruity dessert — think grape candy, blueberry muffins, and tart Kool-Aid — Purple Punch is a delicious, speedy treat that's a joy to grow and consume.
---
7. Bubba Kush Autoflower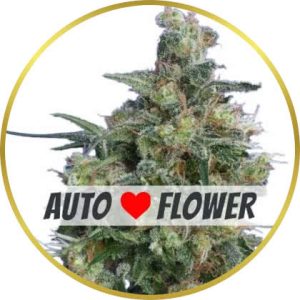 A variant of the classic strain, Bubba Kush Autoflower brings forth all the much-loved characteristics of its parent in a more manageable package. The autoflowering nature allows this strain to finish its cycle in just 8 to 12 weeks from seed, making it an excellent option for those short on time or space. Expect the traditional sweet hashish flavors and relaxing, sleep-inducing effects of Bubba Kush, but with less of the wait!
---
8. Critical Mass Autoflower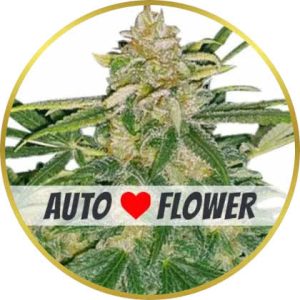 Critical Mass Autoflower is a crowd-pleaser, well-known for its high yields and swift flowering time of just 7 to 10 weeks. The strain offers a one-two punch of potent effects and a rich, sweet citrus flavor. Whether you're after pain relief or seeking a warm, enveloping relaxation, this quick-growing, Indica-dominant strain is guaranteed to deliver in record time.
---
9. Northern Lights Autoflower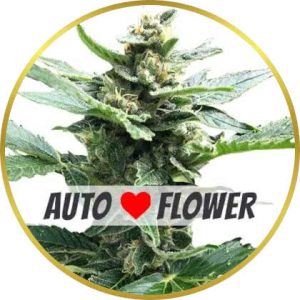 Combining the magic of Northern Lights with the convenience of autoflowering genetics results in a strain that's fast, forgiving, and fabulous. Northern Lights Autoflower is an Indica-dominant strain that completes its cycle in just 8 to 12 weeks from seed. The classic sweet, spicy aromas and deeply relaxing effects of Northern Lights are all here, perfect for growers seeking a quick and easy road to relaxation.
---
10. Super Skunk Autoflower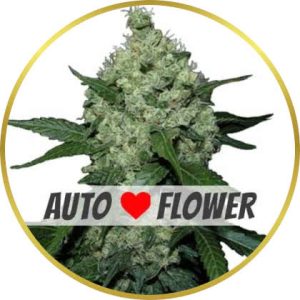 Super Skunk Autoflower maintains the bold character and potent effects of Super Skunk, with a much more streamlined growing process. Ready to harvest in just 8 to 12 weeks from seed, this strain makes growing high-quality cannabis a breeze. The iconic mix of sweet, pungent flavors paired with relaxing, euphoric effects makes Super Skunk Autoflower a high-speed ticket to bliss. Get ready to fall in love with its effortless growth and classic Super Skunk experience!
---