Buy NYC Diesel Autoflower Seeds USA

The Best NYC Diesel Autoflower Seeds
Buy the best NYC Diesel Autoflower seeds to grow for quick harvests of fragrant cannabis. Speedy stealth shipping to all 50 states of the US. We have sourced the best NYC Diesel Autoflower seeds for sale from our trusted marijuana seedbanks—ILGM, Homegrown, Crop King, and SeedSupreme.

NYC Diesel Autoflower Strain Description
NYC Diesel Autoflower is a kaleidoscopic gem of the cannabis kingdom, with swirling hues of deep green punctuated by flame-orange pistils and a trichome frosting so dense, it's like a winter's morning in Central Park. On the nose, the strain exhibits an intoxicating olfactory mix of red grapefruit sharpness, underlined by the earthy musk of diesel fumes—an homage to its urban namesake. With an impressive THC content ranging between 15%–19%, this strain is a potent powerhouse, instilling a euphoric cerebral high that fuels creativity, followed by a warm, body-melting relaxation that doesn't overpower. It's an intricate symphony of stimulation and tranquility, reminiscent of the dynamic and yet balanced spirit of New York City itself.
Featured in:
💧Best Marijuana Strains to Grow Hydroponically
⛽Best Pungent Gas Weed Strains to Grow
🔥Best Popular USA Dispensary Strains to Grow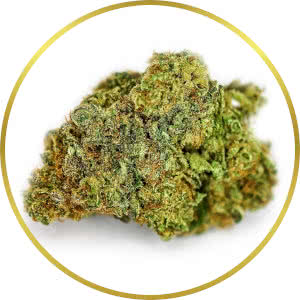 NYC Diesel Autoflower Origin and Genetics
Tracing the roots of NYC Diesel Autoflower reveals a remarkable genetic lineage that celebrates the diversity of the global cannabis heritage. The strain is the offspring of the perennially popular Sour Diesel and an exotic, robust Afghani landrace, crossed again with Mexican and Hawaiian Sativas for a lively twist. Finally, ruderalis genetics are carefully introduced to instill the autoflowering trait. This multicultural genetic mix mirrors the cultural melting pot of its namesake city. Its influence on the modern cannabis scene is undeniable, bringing together the cerebral energy of its sativa heritage, the deep relaxation of its indica lineage, and the easy-growing nature of ruderalis, offering growers and consumers a balanced, full-bodied experience.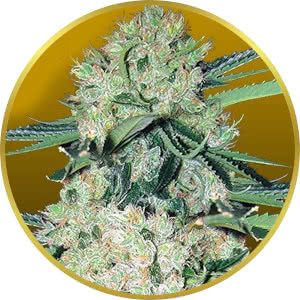 How to Grow NYC Diesel Autoflower
Cultivating NYC Diesel Autoflower is an urban gardener's dream, thanks to its compact size, adaptability, and resistance to common pests and diseases. This strain thrives both indoors and outdoors but prefers a California-like climate if given the option. Nutrition-wise, NYC Diesel Autoflower isn't overly demanding, requiring standard NPK (nitrogen, phosphorus, potassium) feedings and a neutral pH balance. It's important to ensure a well-ventilated environment as the strain's dense buds can retain moisture, risking mold. It boasts an expedited growth time due to its autoflowering trait, maturing within 10–14 weeks from seed to harvest. Despite its relatively small stature, this strain doesn't skimp on yield; expect a moderate harvest of 300–350 grams per square meter indoors and up to 15 ounces per plant in outdoor settings. This strain is a testimony to the fact that good things indeed come in small packages!
Strain Specifications
| | |
| --- | --- |
| Aroma / Flavor | Chocolate, Diesel, Pungent |
| Brand | Crop King, Homegrown, ILGM, SeedSupreme |
| CBD Content | Low |
| Difficulty | Easy |
| Effects | Energetic, Happy, Relaxed |
| Flowering Time | 7–10 weeks |
| Flowering Type | Autoflower |
| Genetics | 91 Chem, Ruderalis |
| Grows Best | Indoors, Outdoors, Greenhouse, Dry Climates, Warm Climates |
| Harvest Month | All Year |
| Height | Tall |
| Medical Use | Yes |
| Price Range | $65–$109 |
| Seed Sex | Feminized |
| THC Content | Up to 19% |
| Variety | 40% Indica, 60% Sativa |
| Yield | 300–350 g/m2 |