Shortlist of the ten best sativa weed strains to grow. The best dominant and mostly sativa marijuana buds. For sale as feminized seeds. Fast USA shipping.

The best sativa strains in the world are renowned for their alluring buds with "heady" highs. Cannabis connoisseurs and daytime stoners much love these awesome weed strains. You can find the most potent, gorgeous, and large growing plants in sativa varieties. Our list contains the top ten best sativa cannabis strains to grow from seed.
---
1. Durban Poison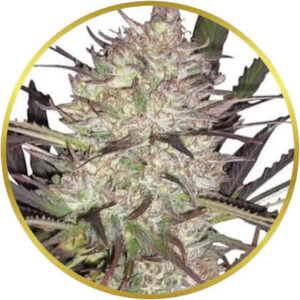 Nothing short of a legend, Durban Poison is a pure sativa strain that hails from the sunny South African port city of Durban. Known for its quintessential "up" high, it provides an electrifying and motivating buzz, perfect for a daytime toke. When grown, its nuggets bloom into large resin-drenched, pine-scented buds that tickle the senses. Durban Poison is a robust plant, relatively easy to grow with high resistance to mold and pests. If you're after a strain that delivers both an energizing high and high yield, Durban Poison is the seed to sow.
---
2. Maui Wowie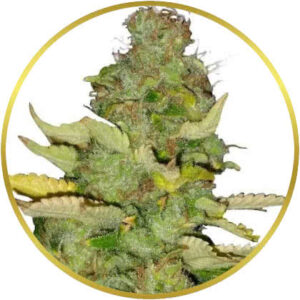 Get a taste of tropical paradise with Maui Wowie! This strain, born on the Hawaiian islands, captures the carefree, laid-back vibe of its homeland. It's cherished for its light, fruity flavors and the energetic high that can make any day feel like a beach day. The plants grow tall, mirroring the stature of palm trees, and produce dense, resin-coated buds. Ideal for novice growers, Maui Wowie has a straightforward growth pattern and a generous yield. It's like a vacation in your garden!
---
3. Amnesia Haze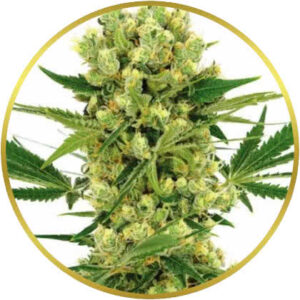 One puff of Amnesia Haze, and you'll forget all about growing any other strain. As its name implies, this strain is famous for delivering a potent cerebral high that's remarkably uplifting. It boasts a complex aroma, combining the scents of earthy musk with a lemony citrus tang that'll leave your taste buds tingling. Growing Amnesia Haze can be a test of your gardening skills, but the end result is more than worth the effort — a bounty of frosty, trichome-laden buds that captivate the senses.
---
4. Super Lemon Haze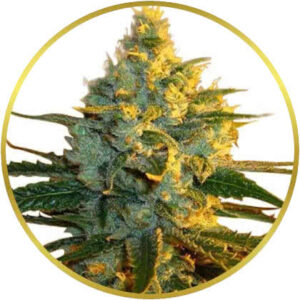 Super Lemon Haze will leave you feeling super indeed! This sativa-dominant hybrid offers an invigorating cerebral high and a zesty, citrusy aroma that cuts through the air. It's a beautiful plant to grow, with its vibrant green foliage and the striking orange hairs that crown its buds. Known for its high THC content and generous yields, Super Lemon Haze is a choice pick for growers who want both quality and quantity.
---
5. Blue Dream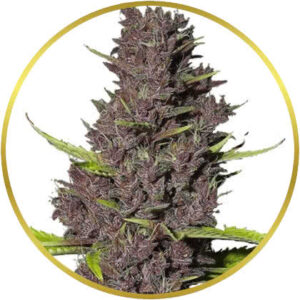 Keep your cannabis garden dreamy with Blue Dream! This sativa-dominant strain has a balanced high that combines cerebral stimulation with a soothing body relaxation. Its buds boast a sweet berry aroma with hints of herbal undertones — a treat for the senses. Blue Dream plants are a joy to grow, their azure-tinged leaves swaying in the wind, reaching for the sky. With its high yield and adaptability to different growing conditions, Blue Dream is a go-to choice for many cultivators.
---
6. Grapefruit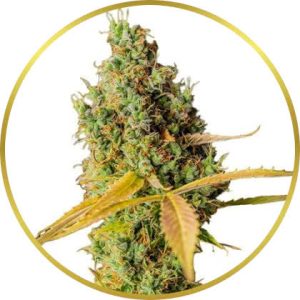 Grapefruit is a vivacious sativa strain that brings an instant splash of brightness to your day. With a tart and tangy citrus flavor that mirrors the fruit it's named after, it produces a light and uplifting high that's perfect for a burst of morning energy. The plants grow tall with a hefty yield of round, dense buds that emit a sweet, fruity aroma. Beginner-friendly and resistant to common diseases, Grapefruit seeds are a smart addition to your growing arsenal.
---
7. Tangie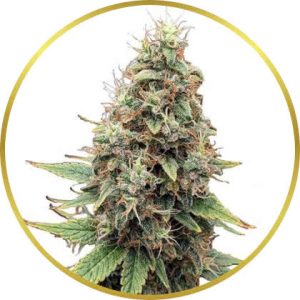 Get your grow room smelling like a fresh citrus orchard with Tangie! This sativa-dominant strain offers a delightful tangerine aroma that's matched by a euphoric, creative high. A rebirth of the beloved Tangerine Dream, Tangie plants grow robust and tall, with large, crystal-covered colas. If you're aiming for a yield as rich as its flavor profile, Tangie is your go-to seed.
---
8. Moby Dick Autoflower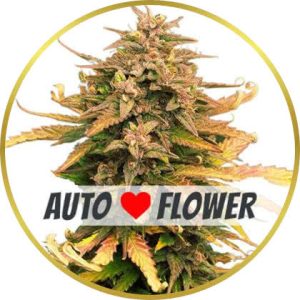 Grow a legend in your garden with Moby Dick Autoflower! This sativa-dominant beast is known for its massive yields and high THC content. With its sweet, citrusy scent and the strong cerebral high it delivers, it's a strain to write home about. Its autoflowering nature makes it a breeze to grow, not needing strict light cycles to flower. This strain is perfect for those looking for an easy-to-grow plant that doesn't skimp on potency or yield.
---
9. Super Lemon Haze Autoflower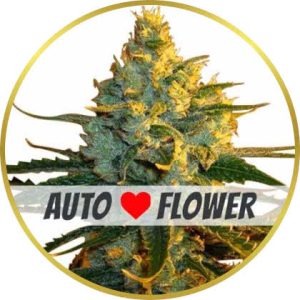 Unleash a zest explosion with Super Lemon Haze Autoflower! Combining the famed Super Lemon Haze's tangy citrus flavor and uplifting high with the convenience of autoflowering growth, this strain is a grower's delight. Watch as your garden flourishes with plants that sport an array of bright green, yellow, and orange hues. A fantastic option for beginners or those with limited space, Super Lemon Haze Autoflower maintains the original strain's high-yielding trait.
---
10. Blue Dream Autoflower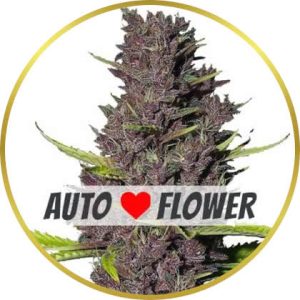 Simplify your growing experience without sacrificing quality with Blue Dream Autoflower. This variant of the classic Blue Dream maintains the original's sweet berry aroma and balanced high, while its autoflowering nature ensures an easy and less time-consuming grow. Watch in awe as your garden brims with tall plants showcasing silvery-blue buds. The ease of growing Blue Dream Autoflower, combined with its generous yield, makes it a dream come true for any cultivator.
---