Buy Tangie Marijuana Seeds USA

The Best Tangie Seeds
Buy the best Tangie feminized seeds to grow for abundant harvests of sweet cannabis. Swift stealth shipping to all 50 states of the US. We have sourced the best Tangie seeds for sale from our trusted marijuana seedbanks—ILGM, Homegrown, Crop King, and SeedSupreme.

Tangie Strain Description
Tangie feminized is a glorious strain of cannabis that invites users to a vibrant sensory experience. This strain features vibrant emerald green buds speckled with delicate trichomes and laced with radiant orange pistils, akin to the peel of the fruit it's named after. An explosive aroma, reminiscent of sun-ripened tangerines and sweet earth, fills the air upon opening the bag, transporting you to a serene citrus orchard. This fruity paradise is followed by an exotic undercurrent of spice and pine. With a generous THC content ranging from 18% to 22%, Tangie guarantees a potent, uplifting high. The strain initiates a warm, euphoric rush that enhances creativity and motivation, making it the ideal companion for a busy day or a brainstorming session.
Featured in:
🍄Best Psychedelic Weed Strains to Grow
🗜️Best Strains for Hash/Rosin/Extracts Making
🌲Best Sativa Strains to Grow (Sativa Dominant)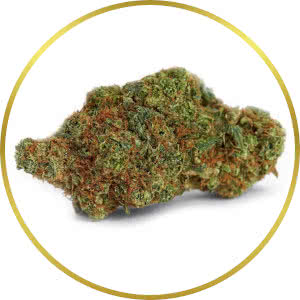 Tangie Origin and Genetics
The Tangie strain boasts a rich lineage with roots stemming from the classic strains California Orange and Skunk. It's a nostalgic nod to the popular Tangerine Dream strain that was a staple in the cannabis community during the early 90s. As a predominantly sativa strain (70% Sativa, 30% Indica), Tangie inherits a robust genetic profile which is reflected in its unique aroma, flavor, and effects. Over the years, it has influenced many other hybrid strains, passing down its citrusy traits and potent cerebral effects, thus leaving an indelible mark in the landscape of modern cannabis genetics.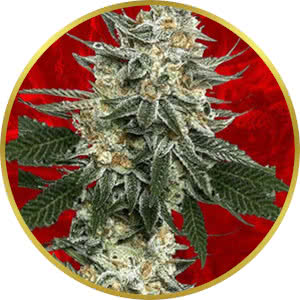 How to Grow Tangie
Growing Tangie feminized seeds is an enjoyable journey for both novice and seasoned growers alike. This resilient strain adapts well to both indoor and outdoor settings, showing a particular fondness for sunny, Mediterranean climates. Tangie plants tend to grow tall, displaying large fan leaves that need occasional pruning to ensure adequate light penetration. The strain is a heavy feeder, requiring a rich, well-drained soil packed with nutrients to fully flourish. It has a flowering period of about 8–9 weeks and, if conditions are optimal, growers can expect generous yields that range from 450–550 grams per square meter indoors and up to 15 ounces per plant when grown outdoors. This lively citrus queen is not just a treat for the senses but also a rewarding experience for cannabis cultivators.
Strain Specifications
| | |
| --- | --- |
| Aroma / Flavor | Tangerine, Lavender, Sweet, Citrus |
| Brand | Crop King, Homegrown, ILGM, SeedSupreme |
| CBD Content | Low |
| Difficulty | Medium |
| Effects | Euphoric, Happy, Energizing, Creative |
| Flowering Time | 8–9 weeks |
| Flowering Type | Photoperiod |
| Genetics | California Orange, Skunk #1 |
| Grows Best | Indoors, Outdoors, Greenhouse, Warm Climates |
| Harvest Month | Late September, Early October |
| Height | Tall |
| Medical Use | Yes |
| Price Range | $65–$89 |
| Seed Sex | Feminized |
| THC Content | Up to 20% |
| Variety | 30% Indica, 70% Sativa |
| Yield | 450–550 g/m2 |