Buy Gorilla Glue Autoflower Seeds USA

The Best Gorilla Glue Autoflower Seeds
Buy the best Gorilla Glue Autoflower seeds to grow for big harvests of super frosty cannabis. Swift discreet shipping to all 50 states of the US. We have sourced the best Gorilla Glue Autoflower seeds for sale from our trusted marijuana seedbanks—ILGM, Homegrown, Seedsman, and Crop King.

Gorilla Glue Autoflower Strain Description
The Gorilla Glue Autoflower strain is a vision of sticky beauty, an aromatic feast, and a testament to the potency of modern cannabis. As your eyes trace its resplendent buds, you will notice a generous frosting of trichomes that glisten like a snow-capped mountain range, producing a tantalizing hint of the powerful psychoactive effects it holds within. Upon close inspection, you'll see a riotous blend of colors – deep purples and dark greens encased within fiery orange hairs. The aroma, when cured, is an intriguing juxtaposition of pungent diesel fuel, complemented by chocolatey undernotes and a hint of sharp, sweet pine. In terms of potency, it ranks high on the scale with a THC content ranging from 24–26%, capable of delivering an intense, euphoric high and a sense of heavy-bodied relaxation that underscores its indica dominance.
Featured in:
⛽Best Pungent Gas Weed Strains to Grow
🎪Best Weed Strains for Closet/Grow Tent/Box Growing
🗜️Best Strains for Hash/Rosin/Extracts Making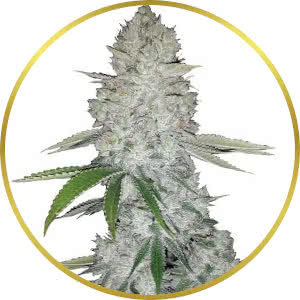 Gorilla Glue Autoflower Origin and Genetics
Gorilla Glue Autoflower has a rich heritage that traces its lineage back to the fertile soils of California. This strain was born out of the harmonious union of three powerhouse strains – Chocolate Diesel, Sour Dubb, and Chem's Sister. This triad of classic cannabis strains has given birth to a hybrid of notable caliber. The Chocolate Diesel contributes to the prominent diesel aroma and psychoactive potency, while the Sour Dubb and Chem's Sister lend a touch of citrus zest and soothing relaxation to its profile. Its autoflowering characteristic comes from the addition of Cannabis ruderalis genetics, allowing it to transition from vegetative growth to flowering stage without depending on the photoperiod. This unique combination of genetics has made Gorilla Glue a favorite choice among breeders and a significant influencer in the development of numerous modern strains.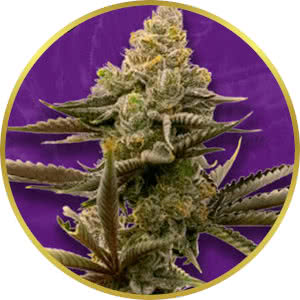 How to Grow Gorilla Glue Autoflower
Growing Gorilla Glue Autoflower seeds is a delight for both novice and experienced cultivators. These seeds thrive well both indoors and outdoors, showing a high level of adaptability. In terms of climate, it prefers a Mediterranean-like climate with ample sunlight and temperatures ranging between 70–85 degrees Fahrenheit. Nutrient-wise, it has a moderate need, with an emphasis on Nitrogen in the vegetative stage and Phosphorus and Potassium during the flowering stage. As an autoflowering strain, Gorilla Glue is relatively quick to mature, with a flowering time of just 10–14 weeks from germination. Despite this swift growth cycle, growers can expect a generous yield of up to 600 grams per square meter indoors and around 5–15 ounces per plant outdoors. Its robust structure and resistance to common pests and diseases further enhance its appeal to cultivators, making Gorilla Glue Autoflower seeds a rewarding choice for any grower's garden.
Strain Specifications
| | |
| --- | --- |
| Aroma / Flavor | Earthy, Pine, Sour, Sweet |
| Brand | Crop King, Homegrown, ILGM, Seedsman, Fast Buds |
| CBD Content | Low |
| Difficulty | Easy |
| Effects | Happy, Uplifted |
| Flowering Time | 7–10 weeks |
| Flowering Type | Autoflower |
| Genetics | Chem's Sister, Chocolate Diesel, Ruderalis, Sour Dubb |
| Grows Best | Indoors, Outdoors, Greenhouse, Dry Climates, Warm Climates |
| Harvest Month | All Year |
| Height | Compact |
| Medical Use | Yes |
| Price Range | $65–$109 |
| Seed Sex | Feminized |
| THC Content | Up to 26% |
| Variety | 50% Indica, 50% Sativa |
| Yield | 500–600 g/m2 |