Shortlist of the ten best popular dispensary strains to grow. The best selling marijuana strains in America. For sale as feminized seeds. Fast USA shipping.

The most popular strains in American dispensaries are loved by medical and recreational cannabis users. Plan to sell your crop to a dispo? Growing these well-known cannabis seed strains are generally accepted. Our list has the top ten best weed strains sold at dispensaries across the USA.
---
1. Sour Diesel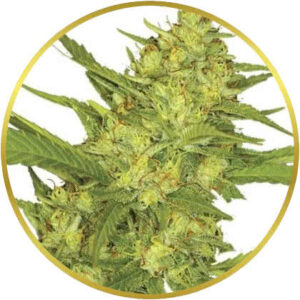 The diesel fuel aroma of this strain is its trademark, and it's as potent as its smell suggests. Sour Diesel, or Sour D, is known for its invigorating, cerebral high, making it a perfect choice for those wanting a burst of energetic creativity. This fast-acting strain can be grown indoors or outdoors, reaching a substantial height. It is characterized by its dreamy lime green buds, crusted with an abundant layer of bright orange pistils. Grow your own and experience the euphoria that's made Sour Diesel a mainstay of dispensaries across the US.
---
2. Gelato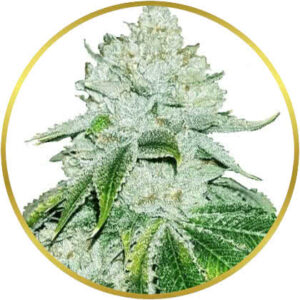 Gelato, an enticing mix of Sunset Sherbet and Thin Mint Girl Scout Cookies, doesn't just impress with its flavors. This strain is like a symphony of sweet, fruity notes that delight the senses with every inhale. It's a bit more demanding to grow than other strains, but the high yields of dense, resinous buds more than compensate. Fans of Gelato love its powerful sedative effects that can relax the body while inspiring the mind, making it a perfect strain for those looking for balance.
---
3. Grand Daddy Purple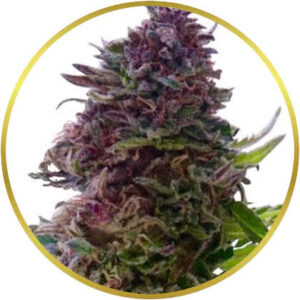 Grand Daddy Purple (GDP) is the strain for you if you're after a peaceful night's sleep. This iconic indica strain is renowned for its sweet, grape-flavored nugs and a high that can melt away stress like butter on a hot pan. The plant itself is a joy to watch grow, with its oversized, compact buds adorned with deep purple hues and a sparkling coat of white trichomes. It's no wonder that GDP is a favorite amongst both medicinal and recreational users alike.
---
4. Banana Kush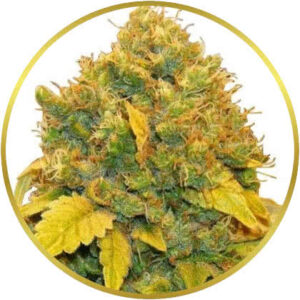 Banana Kush isn't just named for its sweet, tropical aroma; it's also a nod to its ability to catapult your mind to a paradise of tranquility. This strain is known for the happy, uplifted feeling it imparts, making it a great choice for social settings or creative pursuits. Banana Kush plants thrive indoors and produce generous yields of dense, trichome-laden buds. It's an experience akin to unwrapping a gift when you see those banana-hued pistils underneath a thick layer of crystal resin.
---
5. Jack Herer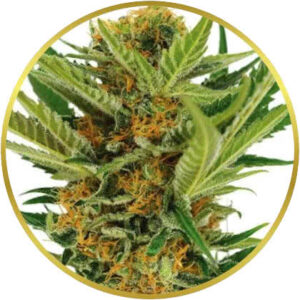 Named after the legendary cannabis activist, Jack Herer is a sativa-dominant strain with a cerebral high that's just as enlightening as its namesake. This strain is renowned for its uplifting, creative effects and a flavor profile that mixes earthy pine with sweet citrus. Grow Jack Herer and watch a spectacle as this resilient plant yields massive, resinous buds that have a signature peppery scent. It's an excellent choice for a sunny afternoon spent outdoors, pondering on life's biggest questions.
---
6. Zkittlez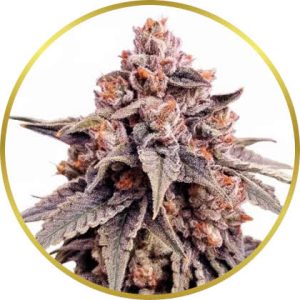 Just like a handful of the fruit candy it's named after, Zkittlez is a burst of colors and flavors, tickling your palate with notes of berry, citrus, and grape. This indica-dominant strain is famous for its stress-relieving properties, wrapping you in a blanket of euphoria. Zkittlez is an excellent strain to grow for beginners, thanks to its compact size and resistance to common pests and diseases. Once you see its multi-colored buds, densely packed with vibrant orange hairs, you'll understand why it's a perennial favorite.
---
7. Tropicana Cookies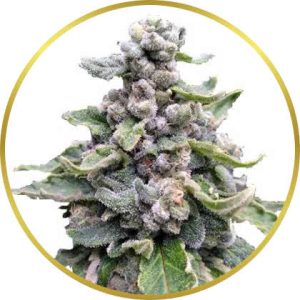 Tropicana Cookies is a strain that shines in the limelight, not only due to its vibrant purple foliage but also because of its sweet, tangy flavor reminiscent of fresh citrus and berries. This sativa-dominant hybrid is known for its uplifting effects, which stimulate both the mind and body, making it a great strain for daytime use. Tropicana Cookies is a moderate challenge to grow, rewarding patience and care with large, trichome-drenched buds that are a pleasure to behold.
---
8. Sour Diesel Autoflower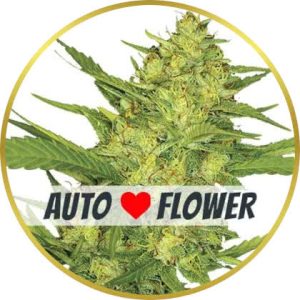 Harnessing the power and flavor of the original Sour Diesel, but with the convenience of an autoflowering strain, Sour Diesel Autoflower makes for an excellent choice for those short on time or growing space. It maintains the characteristic pungent aroma and stimulating effects of its photoperiod cousin, but with a much faster growth cycle. Whether you're a seasoned cultivator or a novice grower, you'll appreciate its generous yield of bright green buds encrusted with sticky trichomes.
---
9. NYC Diesel Autoflower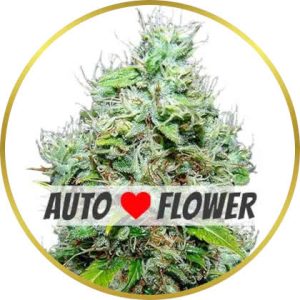 NYC Diesel Autoflower takes all the much-loved qualities of the original NYC Diesel and adds the ease of an autoflowering plant. Renowned for its exotic blend of citrus, sweet, and sour flavors, it carries a punchy, cerebral high that stimulates creativity and conversation. Despite its compact size, this strain is a generous yielder, rewarding growers with dense buds blanketed with a stunning layer of frosty trichomes. It's a Big Apple classic that's become a staple in dispensaries across the country.
---
10. Bruce Banner Autoflower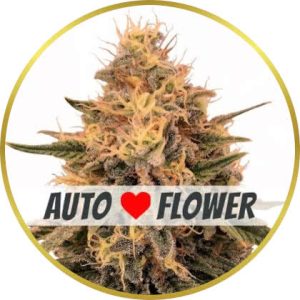 Unleash the green giant within with Bruce Banner Autoflower. This strain carries a THC level that matches its superhero namesake in strength. Bruce Banner is famed for its balanced high, creating an uplifting headspace while also invoking a relaxed physical state. Growing this autoflowering version is a breeze, with its ability to flourish both indoors and outdoors, presenting growers with beautiful green buds that wear a thick coat of resin. It's a strain that lives up to its heroic name, perfect for growers eager to take on the challenge.
---