Shortlist of the ten best high-THC weed strains to grow. The best high-THC cannabis buds—max potency. For sale as feminized seeds. Fast USA shipping.

The highest THC in marijuana is found among modern sativa/indica hybrids. These potent cannabis strains produce buds exceeding 20%—sometimes even 30%—THC content on a dry weight basis. Our list is a collection of the ten best high-THC weed strains to grow from seed.
---
1. Bruce Banner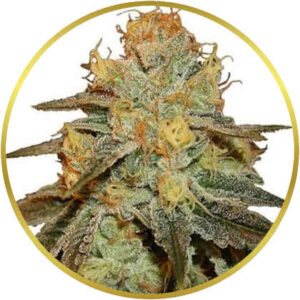 Unleash the beast within by growing your very own Bruce Banner, the strain that famously features THC levels reaching a monstrous 27–30%. Named after the mild-mannered alter ego of the Incredible Hulk, this sativa-dominant strain will get your creative juices flowing while also providing a hefty dose of euphoria. With its robust and sturdy growth habits, this strain is a real treat to cultivate. The floral aroma of Bruce Banner, infused with a hint of sweet diesel, makes it an aromatic addition to your grow room. Be warned, though, this is not a strain for the faint of heart!
---
2. Girl Scout Cookies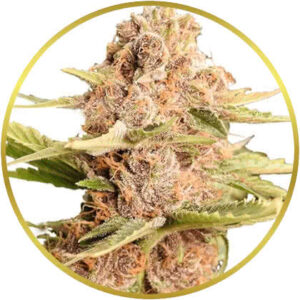 Experience the mind-bending potency of Girl Scout Cookies, a renowned and widely loved hybrid strain with a THC content that often soars over 28%. Hailing from California, this cannabis marvel is known for its sweet and earthy aroma that mimics the delightful little cookies it's named after. Growing GSC is a truly rewarding venture, with its beautifully purple leaves and vivid orange hairs creating a vibrant tableau in your garden. The powerful body buzz it provides coupled with a cerebral lift, is a testament to its enduring popularity.
---
3. Banana Kush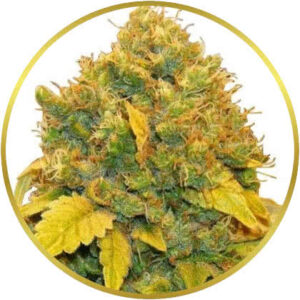 Dive into a tropical dream with Banana Kush. This indica-dominant strain gets its name from the enticing aroma of ripe bananas that it exudes. Its THC levels can rise up to 27%, making it an excellent choice for those seeking both relaxation and creativity in their high. The plant is known for its manageable size, impressive resin production, and high yields, making it a fantastic option for both newbie and veteran growers alike. If you're looking for a mellow, tropical vibe, Banana Kush is your ticket to paradise.
---
4. Skywalker OG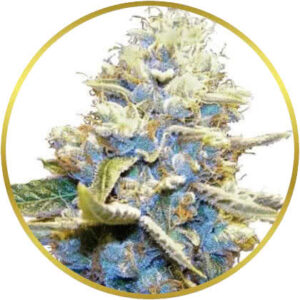 Harness the force with Skywalker OG, a potent indica-dominant hybrid that commands respect with its astronomical THC levels reaching up to 26%. This strain delivers a heavy sedation that melts away stress while taking you to a galaxy far, far away. Growing Skywalker OG can be a fulfilling venture as it's a hearty plant that is resistant to many common mold and mildew problems. With its pine-infused citrus aroma, Skywalker OG is a truly stellar strain that brings a little bit of the universe into your grow room.
---
5. Gorilla Glue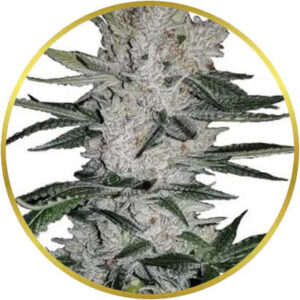 Get stuck on the couch with Gorilla Glue, a strain that's as sticky as its namesake thanks to its copious resin production. With THC levels routinely hitting 28%, this hybrid strain provides a powerful high that is perfect for unwinding after a long day. Cultivating Gorilla Glue is a joy as it is a resilient plant that tends to grow into a bushy shape with buds literally dripping in resin. Its pungent, earthy scent with hints of pine is sure to fill any space with a fragrance of relaxation.
---
6. Do-Si-Dos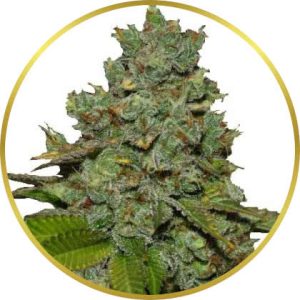 Get ready for a sweet and calming experience with the original Do-Si-Dos strain. This indica-dominant hybrid is known for its luscious green and purple buds, abundant resin production, and super high THC levels up to 30%. The high from Do-Si-Dos is a peaceful, soothing one, perfect for a chill evening at home. Growers will appreciate its resistance to pests and diseases. Its flavor profile is a delightful blend of sweet, earthy, and floral notes, bringing to mind its Girl Scout Cookie heritage.
---
7. Runtz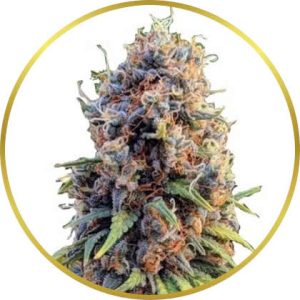 Embrace the candy shop of your dreams with Runtz, a balanced hybrid strain that's as delightful to smoke as it is to cultivate. Runtz is famous for its THC levels that can reach up to 29%, and a flavor profile that's uncannily similar to sugary sweet candy. The plant is a feast for the eyes, producing dense buds with an array of vibrant colors. The high from Runtz is a euphoric, creative ride that leaves users feeling uplifted and relaxed. Get ready to taste the rainbow with this outstanding strain.
---
8. Bruce Banner Autoflower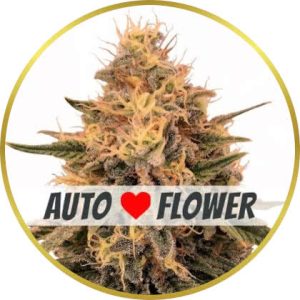 Get the best of potency and convenience with Bruce Banner Autoflower, an optimized version of the original heavyweight champion. This strain gains the high THC levels of its predecessor, testing around 25%, while the autoflowering genetics make it a great choice for those seeking a less labor-intensive cultivation process. It retains the floral and diesel aroma that fans of Bruce Banner love. This strain combines power and simplicity in one potent package.
---
9. Do-Si-Dos Autoflower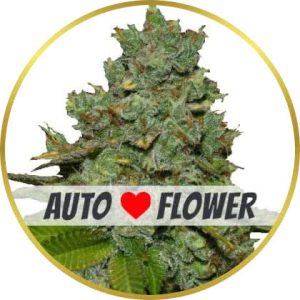 Dance your way to a joyful high with Do-Si-Dos Autoflower, a variant of the original Do-Si-Dos that's been optimized for simpler, faster cultivation. With THC levels reaching up to an incredible 30%, this indica-dominant strain offers a serene, soothing effect. Its fast flowering time and small, compact size make it perfect for growers operating under time and space constraints. The sweet, earthy aroma, similar to the peanut butter cookies it's named after, makes this strain an olfactory delight.
---
10. Runtz Autoflower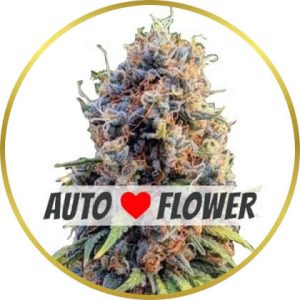 Celebrate the sweet life with Runtz Autoflower, a balanced hybrid strain known for its candy-like aroma and high THC levels up to 29%. With its autoflowering trait, this strain makes cultivation a breeze by flowering on its own regardless of the light cycle. Expect a playful, euphoric high that hits just right. Its unique terpene profile gives it an aroma that's a delightful mix of sweet and sour fruit candy. Runtz Autoflower is a treat to grow and a delight to experience.
---