Shortlist of the ten best marijuana strains of all time to grow. The best indica/sativa cannabis strains ever. For sale as feminized seeds. Fast USA shipping.

The best weed strains of all time are indica/sativa hybrids recognized for greatness by stoners worldwide. These legendary strains hold top rankings across several respected cannabis competitions. Our top ten list has only the best Cup-winning marijuana seed strains in the history of cannabis.
---
1. White Widow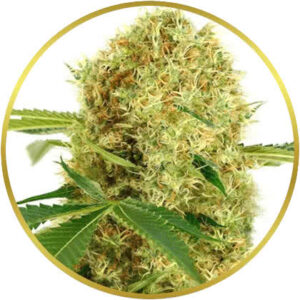 A legendary strain that rose to fame in the coffee shops of Amsterdam, White Widow has become a staple for cannabis connoisseurs worldwide. Named for its sparkling trichomes that resemble a fresh snowfall, this balanced hybrid offers a potent, uplifting high. Its earthy, pine flavor profile is often accompanied by a subtle hint of citrus, making it a complex and interesting smoke. Renowned for its stress-reducing properties and energetic euphoria, White Widow seeds are a must-have for growers seeking a classic strain with a modern kick.
---
2. Blueberry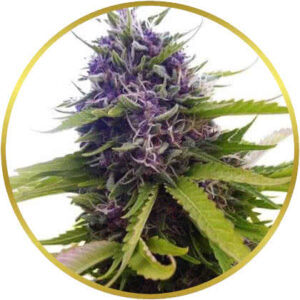 Known for its distinct sweet, berry aroma, Blueberry is an award-winning strain that has been pleasing palates for decades. Not only does it boast a robust blueberry flavor, but it also delivers a deeply relaxing body high. As an indica dominant strain, it is an excellent choice for unwinding after a long day. Blueberry seeds offer the opportunity to grow this well-loved strain, that is as rewarding to cultivate as it is to consume. It's renowned for its vivid, almost surreal coloration and high THC content.
---
3. Northern Lights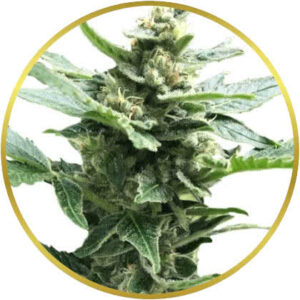 Northern Lights is an indica strain that's almost as phenomenal as the celestial display it's named after. Its psychoactive effects are both body relaxing and mind soothing, making it a great choice for those seeking stress relief. The earthy, sweet flavor complements its dreamy effects, luring users into a state of blissful tranquility. This strain is well-loved by growers due to its resilience and rapid flowering time, making Northern Lights seeds a top pick for those wanting a reliable, heavy-yielding plant.
---
4. Super Silver Haze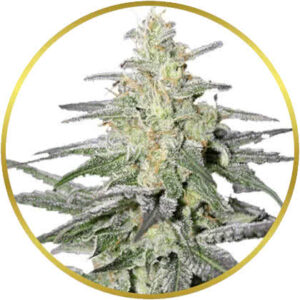 Super Silver Haze has become a fan favorite for its stimulating, cerebral effects. This sativa-dominant strain showcases an invigorating combination of flavors, including notes of citrus, skunk, and sweet honey. With a THC content that often tips the scales, it delivers a long-lasting, energetic high. Super Silver Haze seeds are a great investment for growers seeking a strain that produces substantial yields and possesses a hard-hitting potency sure to impress any cannabis aficionado.
---
5. AK-47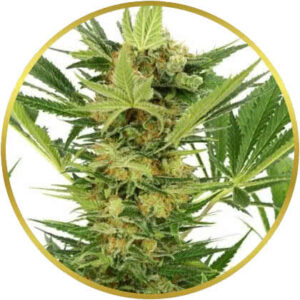 Despite its somewhat menacing name, AK-47 is a strain that hits hard and leaves you with a surprisingly mellow, relaxed state of mind. This sativa-dominant hybrid carries an earthy, pungent aroma complemented by a hint of sweet floral notes. AK-47 is known for its high THC levels, making it a choice strain for those in search of a potent mental buzz. Growers love AK-47 seeds for their robustness and compact size, perfect for both indoor and outdoor cultivation.
---
6. Runtz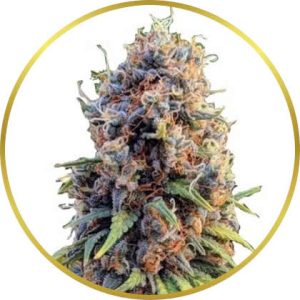 With its candy-like sweet, fruity flavor, and colorful buds, Runtz has won the hearts of many. This balanced hybrid strain is known for its delightfully uplifting and euphoric effects, making it a great choice for social settings or creative endeavors. Runtz seeds promise a rewarding grow with high yields, and the resulting harvest is nothing short of a visual and sensory treat.
---
7. G13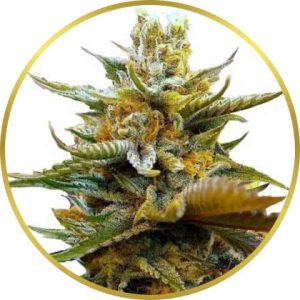 The myth-enshrouded G13 offers an intense high, thanks to its potent indica lineage. Often touted as a strain developed by the U.S. government during the 60s and 70s, G13's legend only enhances its appeal. It boasts an earthy flavor profile with a hint of sweet fruitiness, delivering a deeply relaxing, full-bodied high. G13 seeds are perfect for growers seeking a sturdy, high-yielding strain that has stood the test of time.
---
8. Girl Scout Cookies Autoflower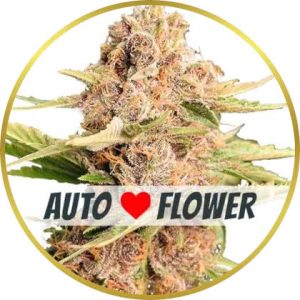 Girl Scout Cookies (GSC) Autoflower is a delightful mix of euphoria-inducing sativa and soothing indica. This strain features a sweet, earthy aroma reminiscent of freshly baked cookies. With its high THC content, GSC is known for delivering a powerful, long-lasting high that's as satisfying as the cookies it's named after. Autoflowering seeds make growing GSC a breeze, even for beginners, as they flower based on age rather than light cycles, leading to a quicker and easier harvest.
---
9. Sour Diesel Autoflower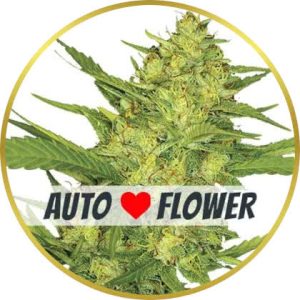 Sour Diesel is a legendary sativa dominant strain that gets its name from its diesel-like aroma. Known for its energizing and dreamy cerebral effects, Sour Diesel offers a potent, fast-acting high that makes it a favorite among cannabis enthusiasts. The autoflowering version of Sour Diesel maintains the strain's signature qualities, while also offering a significantly faster and more manageable growth cycle. Sour Diesel Autoflower seeds are a smart choice for those who want a high-yielding, easy-to-grow strain with an unforgettable kick.
---
10. OG Kush Autoflower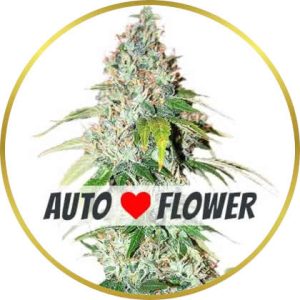 OG Kush is a classic that needs no introduction. It is known for its complex flavor profile featuring notes of fuel, skunk, and spice. This strain is potent, offering a long-lasting mix of uplifting and relaxing effects that have made it a staple in the cannabis world. The autoflowering variant of OG Kush makes growing this iconic strain even easier, as the plants flower on their own regardless of the light schedule. OG Kush Autoflower seeds offer growers a shot at cultivating this legendary strain with the added benefits of a more streamlined growing process.
---