Shortlist of the ten best kush strains to grow. The best indica kush marijuana of all time. For sale as feminized seeds. Fast USA shipping.

The best kush strains to grow originate from the Hindu Kush mountain range in Central Asia. Kush cannabis strains are best known for their dense, resinous buds that impress growers, users, sellers, and hash makers alike. Our list features the top ten best kush strains to grow from seed.
---
1. OG Kush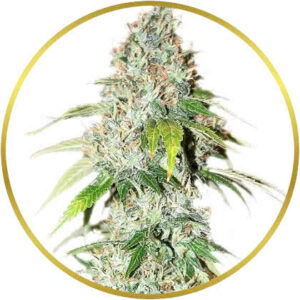 OG Kush is the Godfather of Kush strains, a true classic with an unforgettable aroma. Its dense nugs have an intoxicating blend of sour lemon and pine, underscored by an earthy pungency that fills the nostrils with delight. Expect a robust, heavy-hitting high that soothes the body while invigorating the mind – it's no wonder this strain is a favorite among connoisseurs. Its moderately difficult growing level might present a challenge, but the resulting high-quality yield is well worth the effort.
---
2. Bubba Kush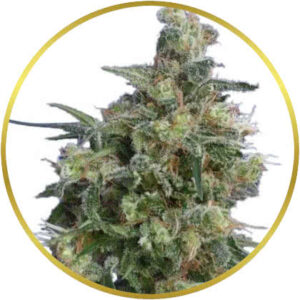 With Bubba Kush, you're in for a full-body relaxation like no other. This Indica-dominant strain boasts a rich, sweet aroma reminiscent of chocolate and coffee. Just imagine curling up on a chilly evening with a Bubba Kush joint, its smoke wrapping you up like a warm, comforting blanket. Its growth characteristics are as appealing as its effects, showing off a high resistance to pests and diseases, making it a fantastic choice for beginners.
---
3. Banana Kush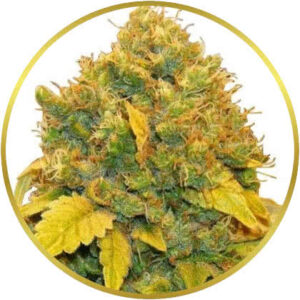 If you're looking for a tropical twist, Banana Kush is your pick. This strain exudes a sweet, fruity aroma that'll make you feel like you're lounging on a sunny beach, with a ripe banana cocktail in hand. It delivers an uplifting cerebral high, great for creative endeavors or just letting your mind wander free. Be prepared for a moderately difficult grow, but the result – tall plants with hefty, resinous buds, is a spectacular sight to behold.
---
4. Blackberry Kush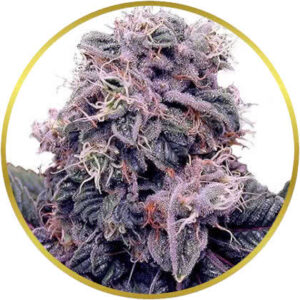 Blackberry Kush is a feast for the senses. It sports beautiful buds that glisten with trichomes, its purple and dark green hues adding to its allure. One whiff and you'll be enticed by its sweet, berry-like aroma, an appetizing preview of the relaxing body high to come. Despite its luxurious profile, it's a hardy strain that's easy to grow, making it an excellent choice for growers of all levels.
---
5. Strawberry Kush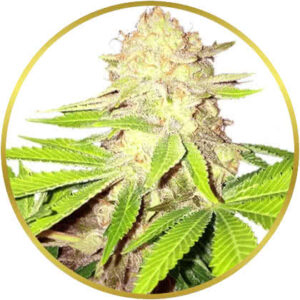 Strawberry Kush is like a delightful summer picnic packed into a strain. The sweet, strawberry scent, the burst of berry flavor, and the subtly relaxing high—it's the perfect complement to a sunny afternoon. Plus, it's a relatively easy strain to grow with a quick flowering time, producing a generous yield of dense, resin-coated buds.
---
6. OG Kush Autoflower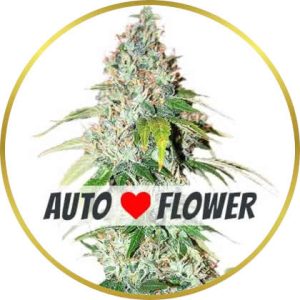 The legendary OG Kush just got a whole lot easier to grow with the OG Kush Autoflower. This strain maintains the unique citrusy, earthy aroma and potent effects of the original but brings the added convenience of autoflowering genetics. With a faster growth cycle and less reliance on light schedules, it's a perfect pick for those seeking efficiency without compromising quality.
---
7. Purple Kush Autoflower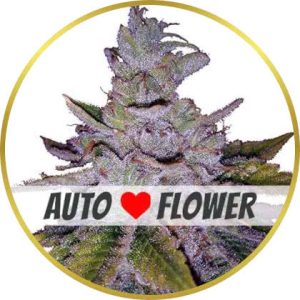 The luxurious Purple Kush Autoflower delivers an enticing blend of sweet grape and earthy tones that lull you into a state of blissful relaxation. Its auto-flowering variant maintains these beloved characteristics while simplifying the growing process. Expect rich purple buds that are not only a sight for sore eyes but also a pleasure to cultivate, even for novices.
---
8. Bubba Kush Autoflower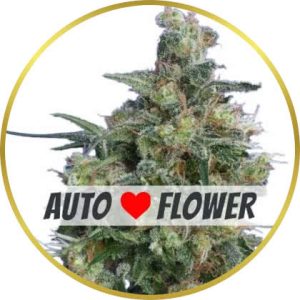 Introducing the easier-to-grow cousin of the traditional Bubba Kush – the Bubba Kush Autoflower. Its delightful coffee and chocolate flavors, combined with its profoundly relaxing effects, remain unaltered. However, with the addition of autoflowering traits, you can expect quicker harvests and a plant that requires less attention. It's the perfect way to get top-quality Indica effects with minimal effort.
---
9. Banana Kush Autoflower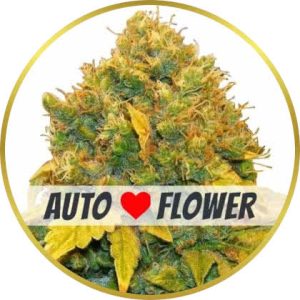 Banana Kush Autoflower captures all the tropical goodness of the classic strain, but in a much simpler package to grow. It maintains the delightful fruity aroma and uplifting high, but adds the advantage of ruderalis genetics, leading to shorter growing times and less light dependency. It's like a sunny vacation that grows all year round with ease.
---
10. Afghan Autoflower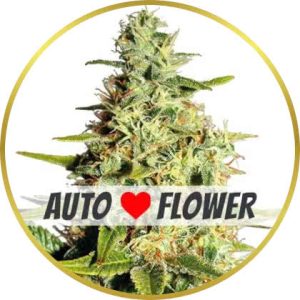 Rounding off our list is Afghan Autoflower, an Indica-dominant strain that's famed for its resinous buds and potent, relaxing high. Expect a rich bouquet of sweet, earthy flavors that can take your chill sessions to the next level. And with its autoflowering traits, even beginners can enjoy growing this legendary strain. Get ready for an easy grow and a powerful high – a truly rewarding experience!
---