Shortlist of the ten best haze strains to grow. The best sativa haze marijuana of all time. For sale as feminized seeds. Fast USA shipping.

The best haze strains of cannabis are sativa dominant varieties that produce high-grade buds on large plants. Haze strains are known to give users cerebral, uplifting, and energetic effects. Our list showcases the top ten best haze strains to grow from seed.
---
1. Amnesia Haze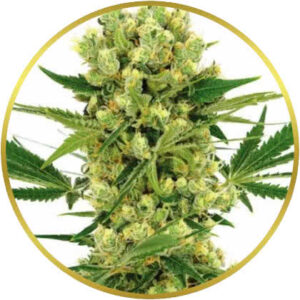 Amnesia Haze has a well-earned reputation for being one of the strongest and most psychedelic Sativas around. The high from this plant is cerebral and euphoric, often leading to a bout of cheerful forgetfulness, hence the name. With a complex aroma blending sweet and sour notes with earthy undertones, Amnesia Haze delivers a unique sensory experience. It requires a bit more attention when growing, but the result is definitely worth the effort. It's a perfect choice for anyone seeking a high-energy, uplifting strain that promotes creativity.
---
2. Purple Haze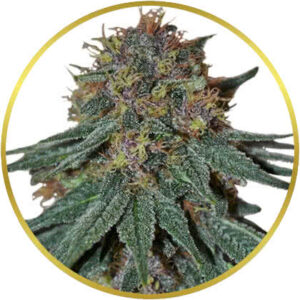 Not to be mistaken for the iconic Jimi Hendrix song, Purple Haze is a dreamy strain named after its gorgeous, purple-hued buds. This strain delivers a cerebral rush that harmoniously combines the euphoric feelings of Haze strains with the calm tranquility of its Purple heritage. Its fragrant buds emit a sweet, earthy aroma with a hint of berry undertones. If you want an easy-to-grow strain that will light up your garden and offer a mellow, creative high, Purple Haze is your go-to.
---
3. Super Lemon Haze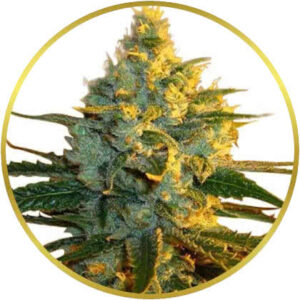 Super Lemon Haze is a two-time Cannabis Cup winner that combines zesty, citrusy flavor with a long-lasting, balanced high. It has a truly mouth-watering lemon flavor profile with hints of earthy sweetness. The uplifting effects can bring about a joyful mood and increased energy, perfect for those with a busy schedule or creative endeavors. It's moderately challenging to grow but with a little care, you'll be rewarded with potent, resinous buds.
---
4. Pineapple Haze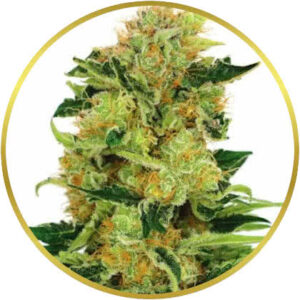 Pineapple Haze is a tropical delight with a sweet, pineapple flavor and a hint of pine and cedar. The high is energizing yet balanced, offering a creative mental uplift while relaxing the body. It's an excellent strain for those seeking to combat stress and fatigue, or just looking for an inspiring daytime smoke. As a grower, Pineapple Haze can be a bit tricky and may require some experience, but its prolific yield and delicious flavor make the effort worthwhile.
---
5. Super Silver Haze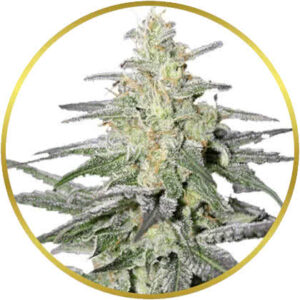 Famed for its enduring potency, Super Silver Haze is another multi-time Cannabis Cup winner. The strain's invigorating effects will leave you feeling uplifted and euphoric, stimulating creativity and conversation. Its aroma is a tantalizing mix of sweet and spicy, with a hint of diesel. For growers, Super Silver Haze is moderately difficult to cultivate but yields a high return of resinous, potent buds, making it an excellent choice for anyone seeking a rewarding cultivation project.
---
6. Moby Dick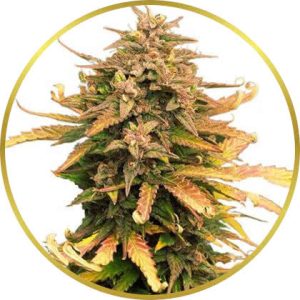 Moby Dick is a strain of legendary proportions, and just like its namesake, it's powerful and unforgettable. A potent blend of sativa and indica genetics, Moby Dick delivers a high that is both cerebral and physical, energizing yet relaxing. Its flavor is a complex mix of sweet citrus and vanilla, underpinned by a hint of eucalyptus. A good yielder, Moby Dick is an easy to intermediate strain to grow, with a high resistance to mold and pests.
---
7. Super Lemon Haze Autoflower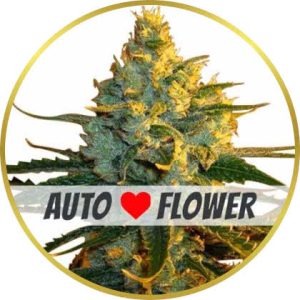 The Super Lemon Haze Autoflower carries all the beloved traits of its parent strain but with the added benefit of a shorter growth cycle and easier cultivation, thanks to its autoflowering genetics. Still packed with the classic citrusy aroma and energizing effects, this strain is perfect for those looking for a quick and easy cultivation project without sacrificing quality or potency.
---
8. Amnesia Haze Autoflower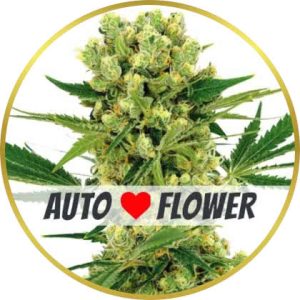 Another autoflowering version of a classic, Amnesia Haze Autoflower gives you the psychedelic potency and unforgettable aroma of the original Amnesia Haze in a compact, easy-to-grow package. The high remains heady and uplifting, making it a perfect daytime smoke. It's the ideal strain for novice growers who want an easier introduction to cultivating potent Haze strains.
---
9. Grapefruit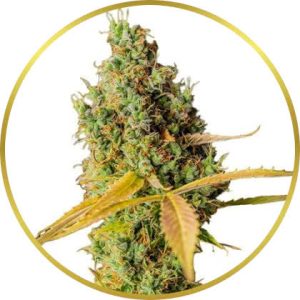 A mouth-watering combination of sweet, tangy flavors and potent sativa-dominant effects, Grapefruit is a strain that both novice and seasoned smokers can enjoy. This strain delivers a happy and euphoric high, perfect for a burst of energy or a spark of creativity. Grapefruit is also a beginner-friendly strain to grow, with a short flowering period and generous yields.
---
10. Moby Dick Autoflower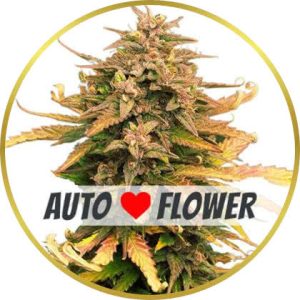 Last but not least, Moby Dick Autoflower maintains the potent effects and complex flavor profile of the original, but with the added convenience of autoflowering genetics. This strain provides a balanced, intense high, suitable for any time of the day. The autoflowering version is a great choice for growers with limited space or time, as it typically matures in just a few short months and remains compact throughout its growth cycle.
---